"Womantide" exhibit at Riverfront Art Gallery
3/2/2019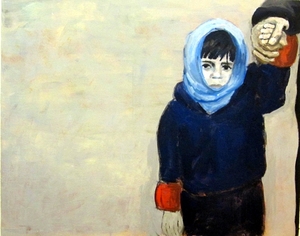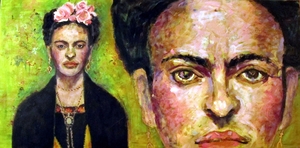 My paintings, "Alone" and "Frida- Two Views" were selected for this exhibit at the Yonkers Riverfront Art Gallery.
---
"We Are Family" exhibit at Blue Door Art Center
3/2/2019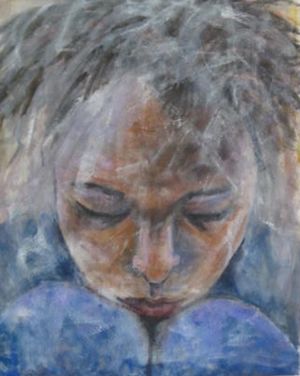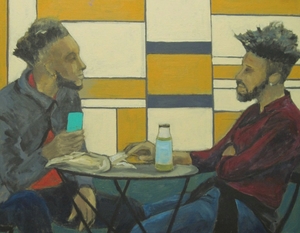 "Daydreaming" and "Tete a Tete" were selected for this exhibit that runs from February 16-March 16, 2019.
---
First Place Award for Acrylics/Oils
10/27/2018
I was thrilled that my painting, "Bow Tie," received the first place award at the 103rd Annual Open Juried Show of the New Rochelle Art Association. The show was judged by Anne von Stuelpnagel, Director of Exhibitions at the Bruce Museum of Art in Greenwich CT.
---
"Catching Up" wins award
9/12/2018
This painting of a man on his cellphone won an award at the recent Greenwich Art Society's Flinn Gallery exhibit.
---
"Bow Tie" selected for New Rochelle exhibit
9/12/2018
My painting of an elegant black man has been juried into the New Rochelle Art Association show.
---
"A Private Moment" at Carriage Barn Gallery
9/12/2018
My painting of a young man on his cellphone is currently on display at the Carriage Barn Gallery in New Canaan CT.
---
"Alone" in KMAA show
4/11/2018
My painting of a refugee child has been selected for the exhibit, "Order/Disorder" at Westchester Community College. The show runs from May 19 through June15.
---
The Story of Art
11/7/2017
"Survivor" was featured at the Pequot Library's 20th Annual Art Show which ran from October 14-22
---
Assyrians in Yonkers show
9/21/2017
My painting of two young refugees was selected for Assyrians in Yonkers, a Tale of Hope and Survival, at the Blue Door Art Center in Yonkers. The exhibit runs from September 7 to October 21, 2017.
---
Visual Narratives exhibit at Loft Artists Association
9/21/2017
My painting of a young refugee child, "Alone," was accepted into the Loft Artists Association's "Visual Narratives," a Tri-State juried exhibition. The juror, Katerina Lanfranco, is the chief curator at Trestle Gallery in Brooklyn and founder of Rhombus Space. I was especially pleased that my piece was one of only 70 accepted out of 310 submissions.